About Us
---
Alpha Chi Omega is about empowering you to live as your true self, to reach your potential and to be the real, strong woman you are meant to be.
Common Bond. Uncommon Impact.
Our common bond makes an uncommon impact on every sister and, in turn, inspires generations of Alpha Chi Omegas to make an uncommon impact on the world.
We depend on our sisters for strength, support and encouragement. When we rely on one another and the bonds we share, there are no limits to the impact we can have and the ways we can empower one another.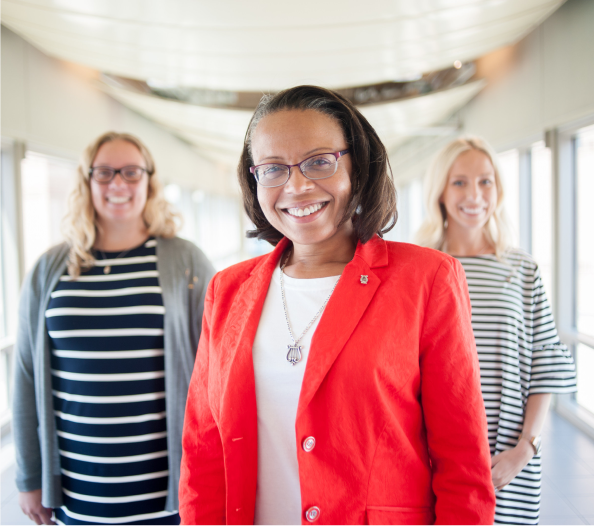 Log in to My Alpha Chi
---
All your favorite things now in one place! Log in to our new membership portal to access the Resource Center, member and housing directories, Lyre Links, The Heights Learning Center, volunteer interest form, recommendation form and more!
Upcoming Events
Domestic Violence Awareness Month (DVAM)
October 1-31, 2022
To fight against unhealthy relationships and build healthy ones, Domestic Violence Awareness month (DVAM) is recognized by Alpha Chi Omega and nationally during the month of October.
Headquarters Dedication
October 15, 2022 | Indianapolis, Indiana
Alpha Chi Omega is looking forward to the next chapter in our history with the dedication of our new headquarters building. We would be honored for alumnae and collegians to share in a weekend of activities to celebrate our future!
>More events, dates and deadlines >