New Chapters
Alpha Chi Omega is always thrilled to welcome new women into our sisterhood, especially the founding members of our newest chapters!
Take a moment to learn more about new chapter additions, soon-to-be chapters and how our current members can play a role in their success.
FUTURE CHAPTERS
Check back soon for more information on our future chapters!
OUR NEWEST CHAPTERS
Fall 2022
University of Mississippi
Alpha Chi Omega established the Lambda Pi chapter at the University of Mississippi in fall 2022. As Mississippi's flagship university, UM has a long history of producing leaders in public service, academics and business. Alpha Chi Omega joined the other ten sororities on UM's campus, allowing us to grow our sisterhood of real, strong women. We are excited to be part of the UM community and continue to build our legacy on campus!
SPRING 2022
CHAPMAN UNIVERISTY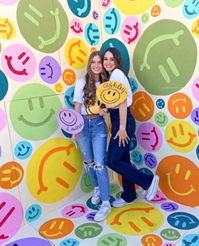 Alpha Chi Omega opened our chapter at Chapman University in the spring of 2022! Chapman University provides personalized education of distinction that leads to inquiring, ethical and productive lives as global citizens. Alpha Chi Omega joined eight other sororities at Chapman, each composed of women with different backgrounds and aspirations committed to sisterhood, scholarship and philanthropy. We are thrilled to be a part of the Chapman Family!
FALL 2021
UNIVERSITY OF RHODE ISLAND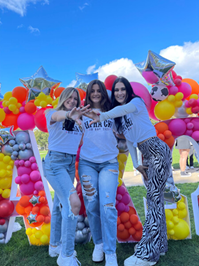 Alpha Chi Omega reestablished our Gamma Sigma chapter at the University of Rhode Island in fall 2021! The University of Rhode Island is in Kingston, Rhode Island and provides its students new ways of looking at the world. Our chapter at URI was first founded November 5, 1955, and is now a part of the URI community once again with the other 10 NPC sororities on campus.
FALL 2021
MISSISSIPPI STATE UNIVERSITY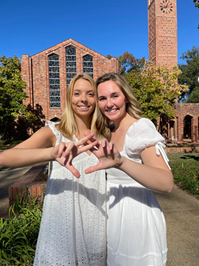 Alpha Chi Omega reestablished our Epsilon Upsilon chapter at Mississippi State University in fall 2021, which was first founded April 6, 1974. MSU is committed to its tradition of instilling among its community ideals of diversity, citizenship, leadership and service, which aligns perfectly with Alpha Chi Omega's mission and values. We are thrilled to have expanded our community of real, strong women in the state of Mississippi and join the eight other Panhellenic sororities on the MSU campus!
ALREADY AN ALPHA CHI OMEGA?
You can support our new chapters by spreading the word! Your word of mouth is the best way to get our name into a new campus community and get sisters as excited as we are! Better yet, consider volunteering with the chapter or recommending a young woman.
VOLUNTEER
If you are interested in volunteering with one of our new chapters or want to contribute in a more hands-on way, please complete the volunteer application or contact our volunteer director of new chapter development, Diane Young, with questions.
RECOMMEND
To recommend a friend or relative as a potential new member to one of these new chapters, please complete our online recommendation form. If you have questions about our newest chapters, please contact the growth team.
Alumnae Chapters
---
Alumnae wishing to establish or reestablish an alumnae chapter should consider whether the chapter will be focused on location, chapter of initiation or area of interest, as well as whether it will provide an in-person, virtual or blended experience for sisters.