About Us
Alpha Chi Omega is a women's organization dedicated to empowering real, strong women to reach their potential through a lifelong experience of sisterhood, service and leadership development.
This is a place where real, strong women find connection, a community of support and opportunities to grow among those who encourage them to chase their passions and value them for who they really are— and want to become.
Alpha Chi Omega, a member of the National Panhellenic Conference (NPC), has more than 140 collegiate chapters, 170 alumnae chapters and 300,000 sisters who have proudly worn the lyre badge since our founding in 1885.
WHO WE ARE
---
Alpha Chi Omega shapes the future through the powerful, transformative and everlasting connections of real, strong women.
HISTORY and ARCHIVES
---
Alpha Chi Omega is an organization built by and for real, strong women. As the 10th women's fraternity in the country, our history spans more than 135 years and includes more than 300,000 women's stories.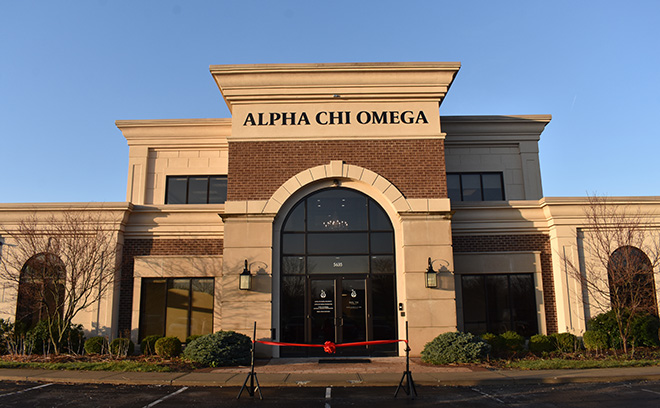 LEADERSHIP
Alpha Chi Omega couldn't run without the volunteers and staff members who help our organization thrive.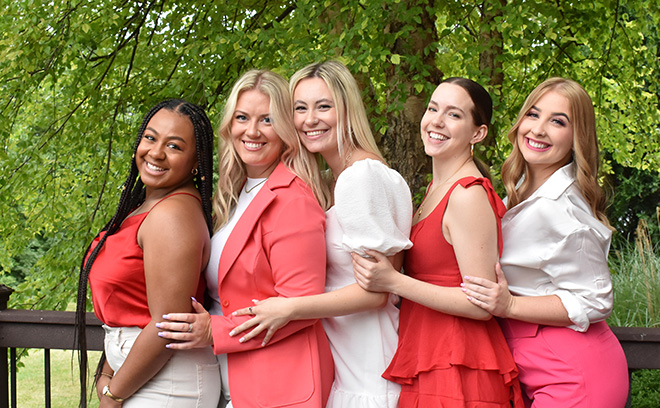 CAREER OPPORTUNITIES
Alpha Chi Omega seeks bright, enthusiastic people to join our staff working both in Indianapolis and remote.
DIVERSITY, EQUITY AND INCLUSION
---
We continue to learn and explore new avenues to increase diversity and create inclusive and equitable environments where members can feel supported and confident to connect, lead, grow and serve as real, strong women.