By Shana Smith and Lexi Finnigan (Epsilon Eta, Stephen F. Austin State University)
At the Epsilon Eta chapter at Stephen F. Austin State University, we are committed to creating strong bonds between all of our members, and we dedicate ourselves to sisterhood and fostering a safe and fun environment. Our chapter's executive board strives to create meaningful events that naturally create bonds between our members. Here are a few of our favorites (when health and safety guidelines allow):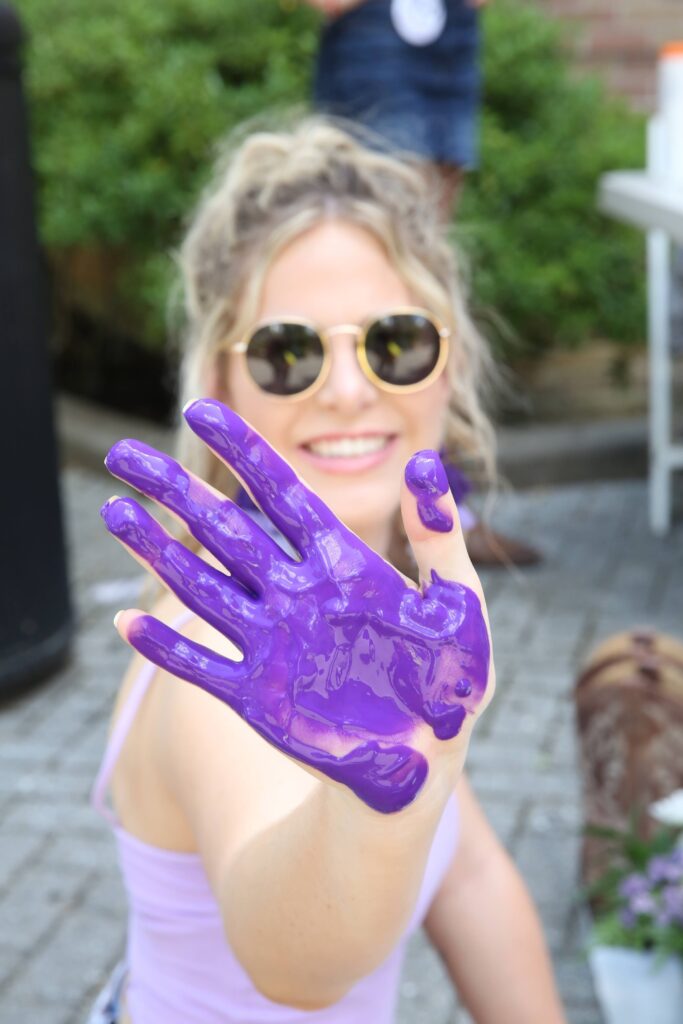 Bimonthly sisterhood events, such as roller-skating, holiday cookie decorating, pumpkin painting and going to a trampoline park
Grab-a-date's, where sisters get to bring friends to an event (before the pandemic, we went to Six Flags!)
Gathering over meals during chapter dinners
Here are a few of the virtual events we hosted after the pandemic started:
Virtual yoga session over Zoom
Movie nights with sisters
Virtual Jeopardy game night
The bond between our sisters is not created by forcing a member to do something that she is uncomfortable with. We hold ourselves accountable to our commitment to building lasting relationships for our members through the Bond of Alpha Chi Omega. We make sure our new and active members feel welcomed and are provided a safe environment to thrive in throughout their collegiate experience. The bond between our members is built off of our moral and ethical values. We make sure to educate our active and new members on the warning signs of hazing and provide opportunities to engage in hazing prevention. All of our members are empowered to use their voice and speak up for the betterment of our fraternity and sorority community as a whole.
What is our approach to hazing prevention?
As defined by Alpha Chi Omega, "Hazing is any reckless or intentional act that produces physical, mental or emotional pain, discomfort, humiliation, embarrassment, or ridicule, regardless of a person's willingness to participate, that is required or expected of a member and that is not related to the Fraternity's mission." At Stephen F. Austin State University, we strive to participate in educating not only Epsilon Eta members but also all of our fraternity and sorority community members. We spread awareness to other chapters in our community by posting about National Hazing Prevention Week on our social media accounts and encouraging our sisters and community to comment and tag someone who has lifted them up and made them feel special in their sorority or Panhellenic community.
We know that real, strong women don't haze. At Epsilon Eta, we want to be a part of the change and continue to support hazing prevention efforts.