By Lynne Herndon (Alpha Upsilon, The University of Alabama), National President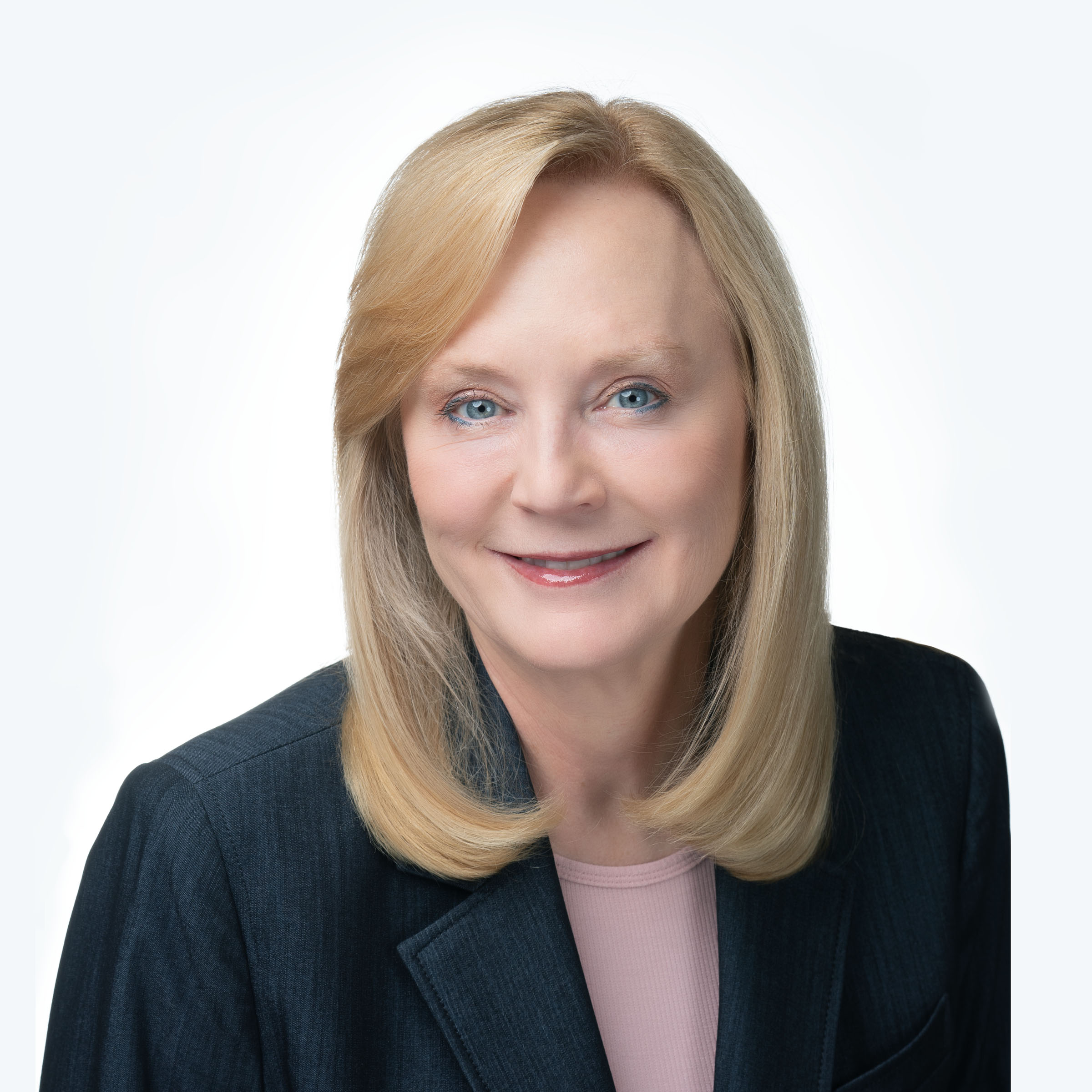 Empowered women empower women! I absolutely love this powerful phrase and believe wholeheartedly that it embodies the impact of our Alpha Chi Omega sisterhood. There is no doubt that more and more women across the country are board chairs, CEOs, major donors and critical community impact influencers, but we still have work to do to ensure that women have access to these positions and are compensated, rewarded and promoted equal to our peers.
The definition of empowerment is the process of becoming stronger and more confident, especially in controlling one's life and claiming one's rights. While our sorority experience certainly has a social component that is near and dear to our hearts, Alpha Chi Omega offers education and programming to collegians and alumnae that train, boost confidence and prepare our members for life during and after college. MyJourney, domestic violence awareness initiatives, the Alcohol Skills Training Program, InTune and Let's Talk Love are all programs that enrich our collegiate members. Further, the Capstone Leadership Program, Leadership Academy, Collegiate Growth Academy and Volunteer Summit offer live educational experiences and opportunities for open discussion and sharing of views. Our professional staff is leading the way with relevant programming and education that empower our members! And our generous Alpha Chi Omega donors fund these programs.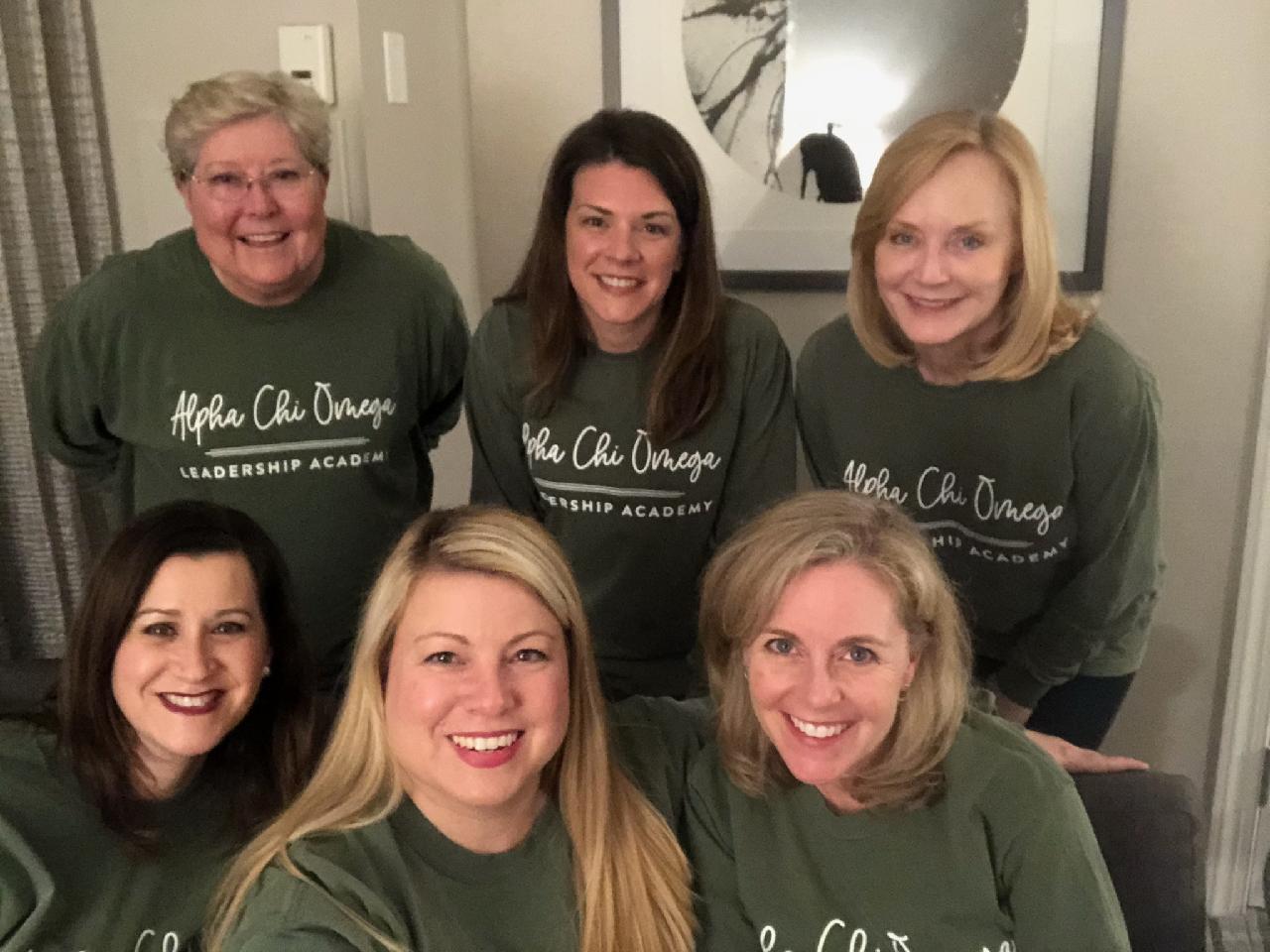 Lynne (top right) with the 2018-20 National Council at Leadership Academy 2020
Alpha Chi Omega currently has 145 chapters across the country. There are many factors that ensure chapter success and an enriched membership experience. An engaged advisory board along with national volunteers offering specialty coaching are so critical to a chapter's success. Having served in several advisory board roles, I can share that giving back and helping our collegians has been one of my most favorite experiences. When I was in college, I was very fortunate to have a province collegiate chair in particular who coached me as chapter president, and those skills she shared with me have carried over into my professional career. It would be my hope that in some way I have had a similar impact on a collegian's confidence and skills. I know that we have alumnae advisors and volunteers across the country who are empowering our collegians and other alumnae members every day.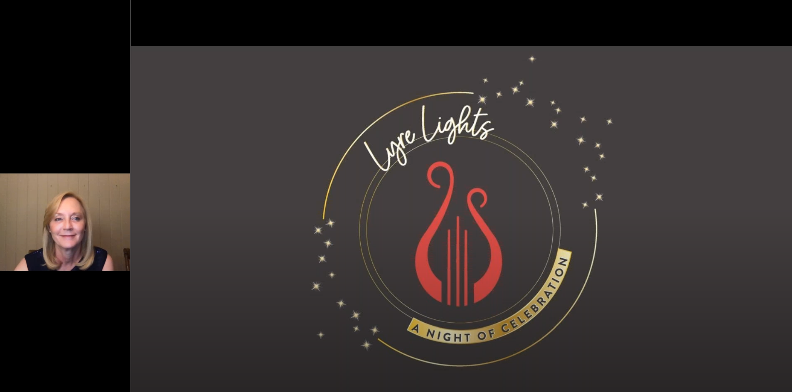 Lynne at the 2020 Lyre Lights virtual celebration
Confidence and courage come from education, encouragement, coaching and seeing Alpha Chi Omega sisters succeed. Support from sisters is invaluable. I ask that you consider serving Alpha Chi Omega as an advisor or national volunteer; visit the Become a Volunteer web page to learn more and find open positions. Whether it's assisting a new executive board leader, a rising senior chapter member or an alumna sister new to your city, together we can support each other and help our members achieve their personal, professional and civic goals.
Empowered women empower women – every day and for a lifetime!