IN HONOR OF OUR SEVEN FOUNDERS, WE GET TO KNOW ONE ALPHA CHI OMEGA THROUGH SEVEN QUESTIONS.
The arts are an essential part of Alpha Chi Omega's heritage. As members of Alpha Chi Omega, 137 years later we still value and demonstrate creativity in the arts in numerous ways.
To celebrate the creativity of Alpha Chi Omega members, we spoke with Emmaleah Stapp (Alpha Gamma, The University of New Mexico), who is attending school to become a professional stage manager! Emmaleah says she comes from an artistic family and shares, "My mom and dad were musicians and placed all my siblings in music early on. We grew up in choir, and it became a constant in my life, and soon I found theatre".
1. How has music impacted your life?
Growing up in a family with marching band parents, music was of the utmost importance. Our house was never quiet, with my siblings and I learning new instruments and always singing. Music is just how we function.
2. What is one thing people would be surprised to learn about you?
I grew up a dancer, and I have taken ballet, tap and jazz dance classes my whole life.
3. How do you express yourself creatively?
When I am not stage managing a show, I turn to other ways to express myself creatively. I love to sing and dance; I am even in a musical theatre class! I also enjoy embroidering, painting and taking ballet classes.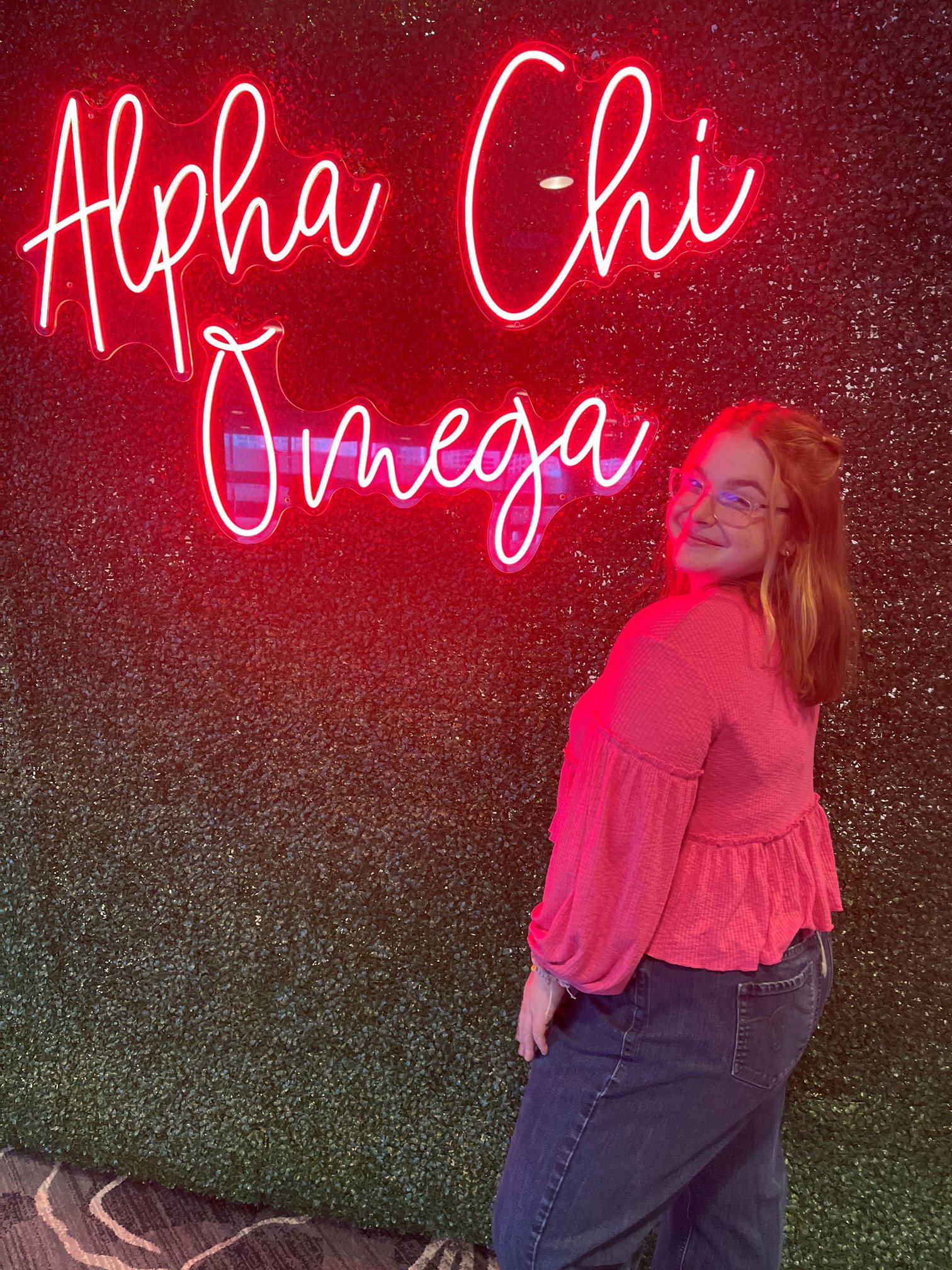 4. Why did you choose Alpha Chi Omega?
I didn't go through formal recruitment and was very much against the idea of sorority life going into college freshman year. When I stepped into stage manage a show my freshman year, I met a girl named Elise. We were both freshmen searching for a connection, and soon Elise and I grew super close. Elise always spoke about her time in Alpha Chi. Over a couple months I became more and more intrigued, so Elise set me up on a coffee date with another sister. Within a week I had accepted my bid, and the girl I went on a coffee date with ended up being my big, Isabella! I joined Alpha Chi Omega to be a part of something bigger than myself and make new friends.
5. What is your favorite Alpha Chi memory?
Picking one memory is way too difficult, but one memory that sticks out to me is getting my little. My little and I met in an acting class prior to her joining Alpha Chi, so it was such a nice surprise to see her on Bid Day! We shared similar passions and likes and dislikes, and we both grew up doing choir and are theatre majors. I couldn't imagine having anyone else as my little. Our reveal was even a Renaissance theme with capes and shields I painted red and green.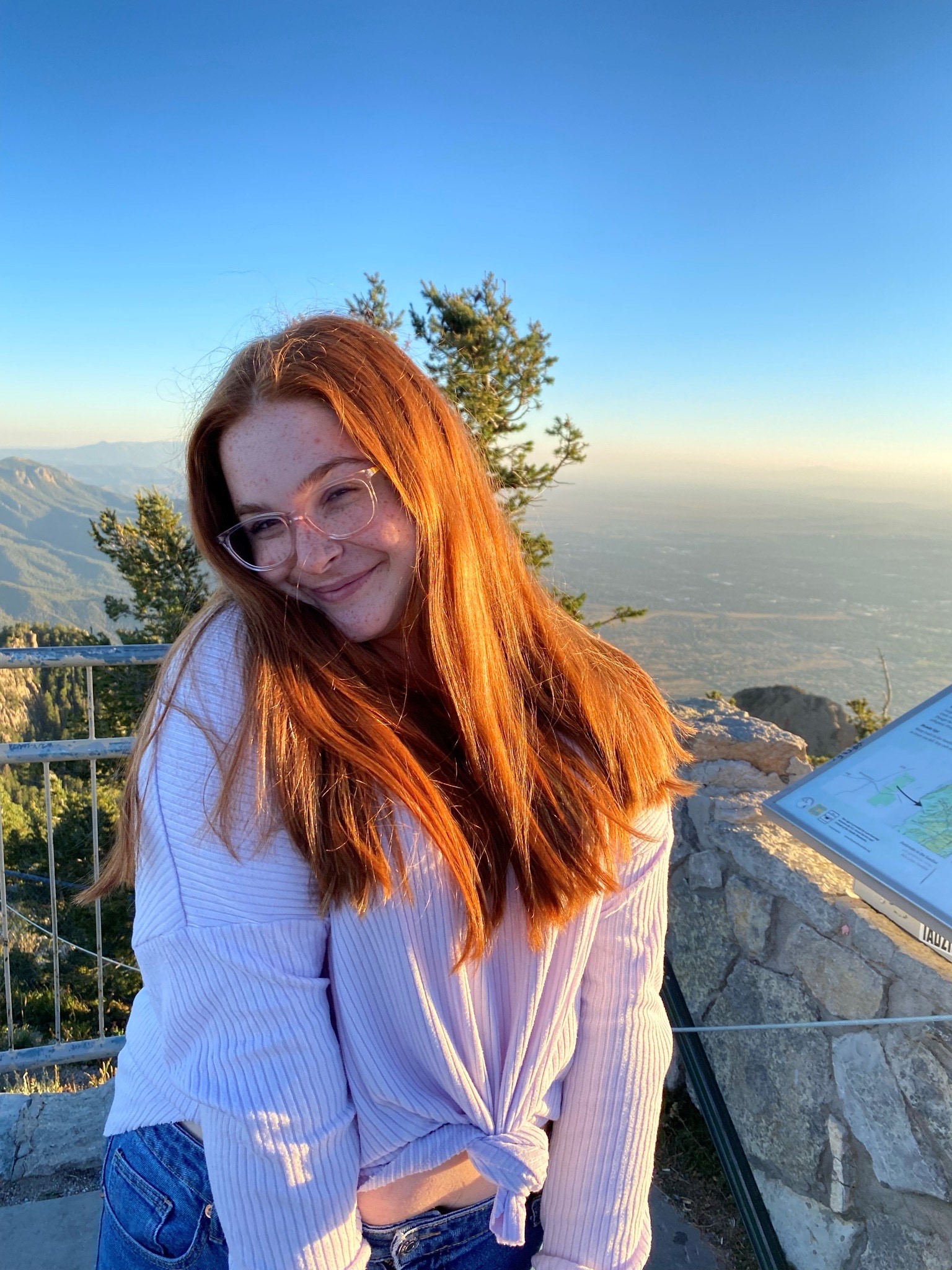 6. What does being a real, strong woman mean to you?
Being a real, strong women means speaking out for those who can't. It means being genuine and kind to everyone. It also means being proud to speak out against injustice. Real, strong women stand up for and support one another through everything.
7. What is your goal for the future?
My ultimate career goal is to be a professional stage manager and tour with a Broadway company. I would also love to live in Vermont after college!