A Pride Month Reflection
Each June, we recognize LGBTQ Pride Month. Alpha Chi Omega shares informative resources and highlights the individual experiences of sisters who identify as LGBTQ – like Madison Wilson, a collegiate member of our Kappa Rho (University of North Carolina at Charlotte) chapter.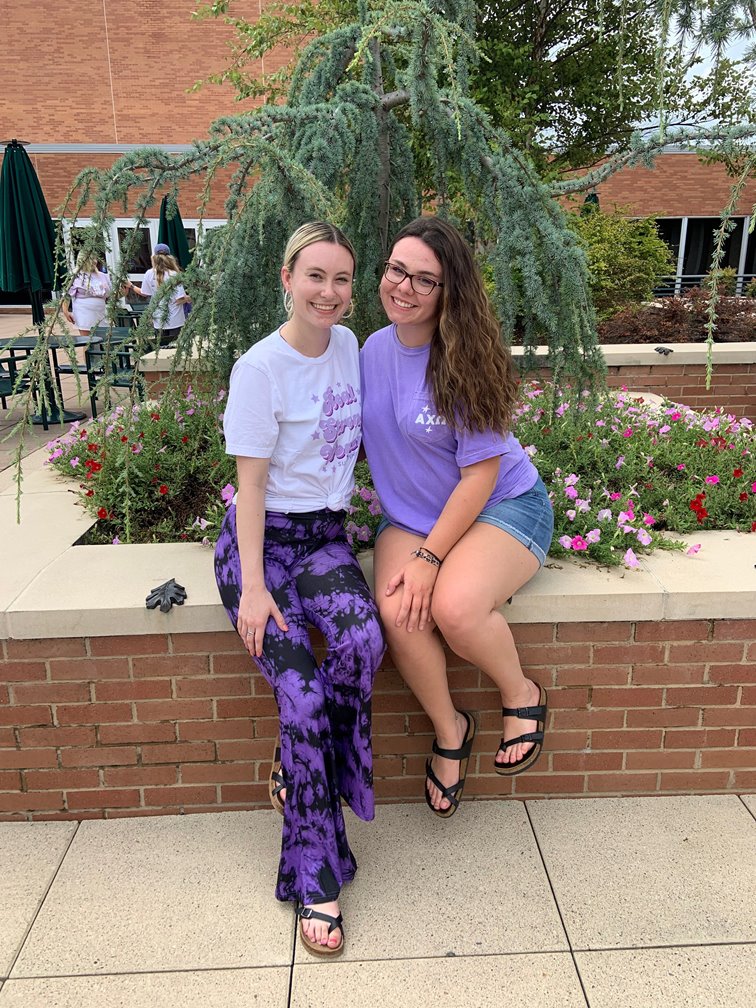 Lily and MadisonFrom her first COB meeting, Madison Wilson felt welcomed and comfortable with the sisters of Alpha Chi Omega. Grace Turlington, who would later become Madison's big sister, and Lily Burns, Kappa Rho's chapter president at the time, helped Madison realize Alpha Chi Omega could be her home by making her feel comfortable with who she was.
"When people think of a sorority, they don't think of girls like me, but I wanted to change that," Madison says. "I wanted people to know that you can have a girlfriend or be gay and be in a sorority."
Madison identifies as queer and says she never felt judged by her sisters for being part of the LGBTQ+ community. She wants sisters to know that though the term "queer" has had negative connotations in the past, the LGBTQ+ community, including Madison herself, is taking the word back.
"When I use it, sometimes others don't know how to respond or they feel weird, but I want everyone to know that queer is OK to use," she explains. "I prefer it, and it makes me feel safe and loved."
Madison's sisters also make her feel safe and loved. When she founded her student organization, Prism, her sister Chloe Clary set up a meeting for Madison with the student body president, and another sister Kaylee Rome joined the organization to learn to be a better ally to the LGBTQ people in her life. Madison says that without Alpha Chi Omega, she's not sure she would have been able to get Prism off the ground!
"Their support has been more than I ever could have imagined, and I am eternally grateful," Madison says. This support extends through all parts of Madison's life. "They continue to text me and let me know how proud of me they are. They show up for me in my time of need. They give me support I never expected, especially in the sorority world."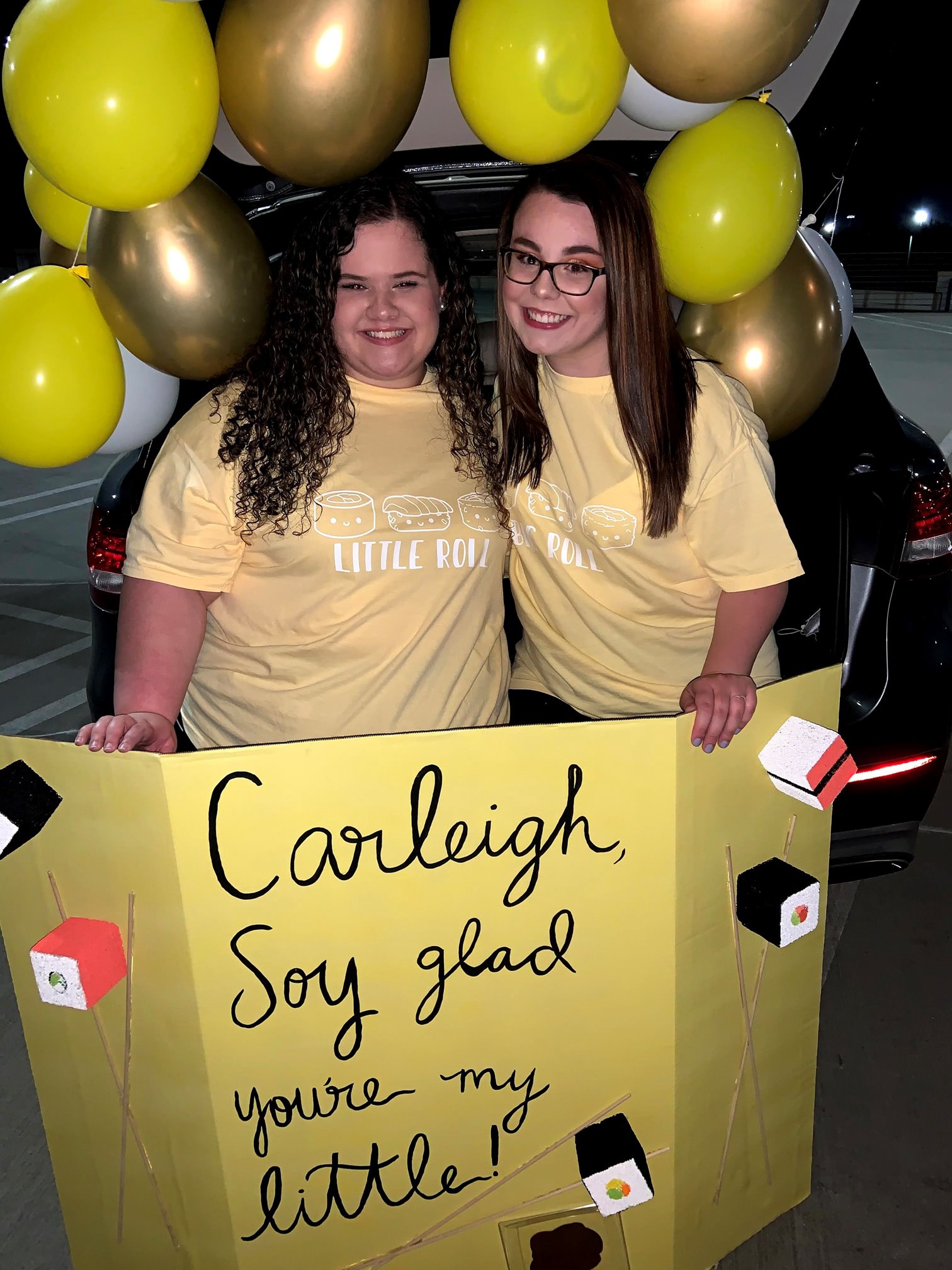 Madison and Carleigh
During Pride Month, it's especially important for Madison to share the value of a good support system, like she has in her Alpha Chi Omega sisters. For example, her little sister, Carleigh Boyles, is Madison's "fiercest ally," supporting the LGBTQ community and loving those who are different from her.
"My sisters love me fiercely, and sometimes I wonder if they know how special that is to me," she says. "Not everyone is as lucky as me, and I want to shed light on how vital a good and healthy support system is for those within the LGBTQ+ community."
She also wants sisters to learn about the origin of Pride Month – which started as a riot and was led by women like Marsha P. Johnson and Sylvia Rivera – and how it has evolved over the years.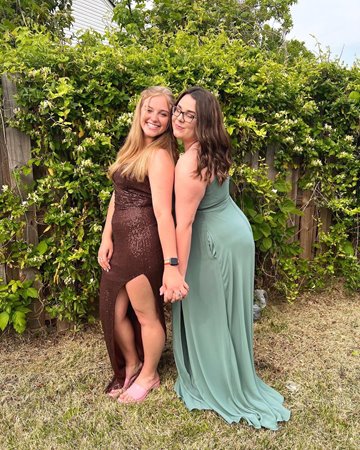 Kaylee and Madison
Throughout her membership, Madison, who serves as her chapter's Panhellenic delegate, has seen incredible growth in herself as she lives out the Real. Strong. Women. Experience.
"I've grown to know more about myself, my identity and overall who I am as a sister," Madison says. "The growth pattern of me in Alpha Chi and as a member of the LGBTQ+ community have been consistent, and it's exciting to see that I continue to grow each day, in all aspects."