By: Sally Mathis Cutler (Alpha Chi, Butler University), Historian and Archivist
Alpha Chi Omega is incredibly fortunate to have so many volunteers who help advance our vision and mission every day. We celebrate and applaud their commitment, resourcefulness, compassion and wise advice. As we reflect on the impact volunteers have made – and continue to make – on Alpha Chi Omega, let's take a look at a few things you might not know about Alpha Chi Omega and volunteerism throughout our history.
1. The Grand Council (similar to the current National Council) was created in 1898. According to the 1885-1911 History, the Grand Council was "composed of alumnae of proved ability who [were] elected by the Grand Chapter to the positions of Grand President, Vice-president, Secretary, Treasurer, Inspector, Historian and Editor of THE LYRE." We celebrate these real, strong women who created a vison of what leadership at the national level could look like. Today's National Council follows a governance model, with a National President and five vice presidents.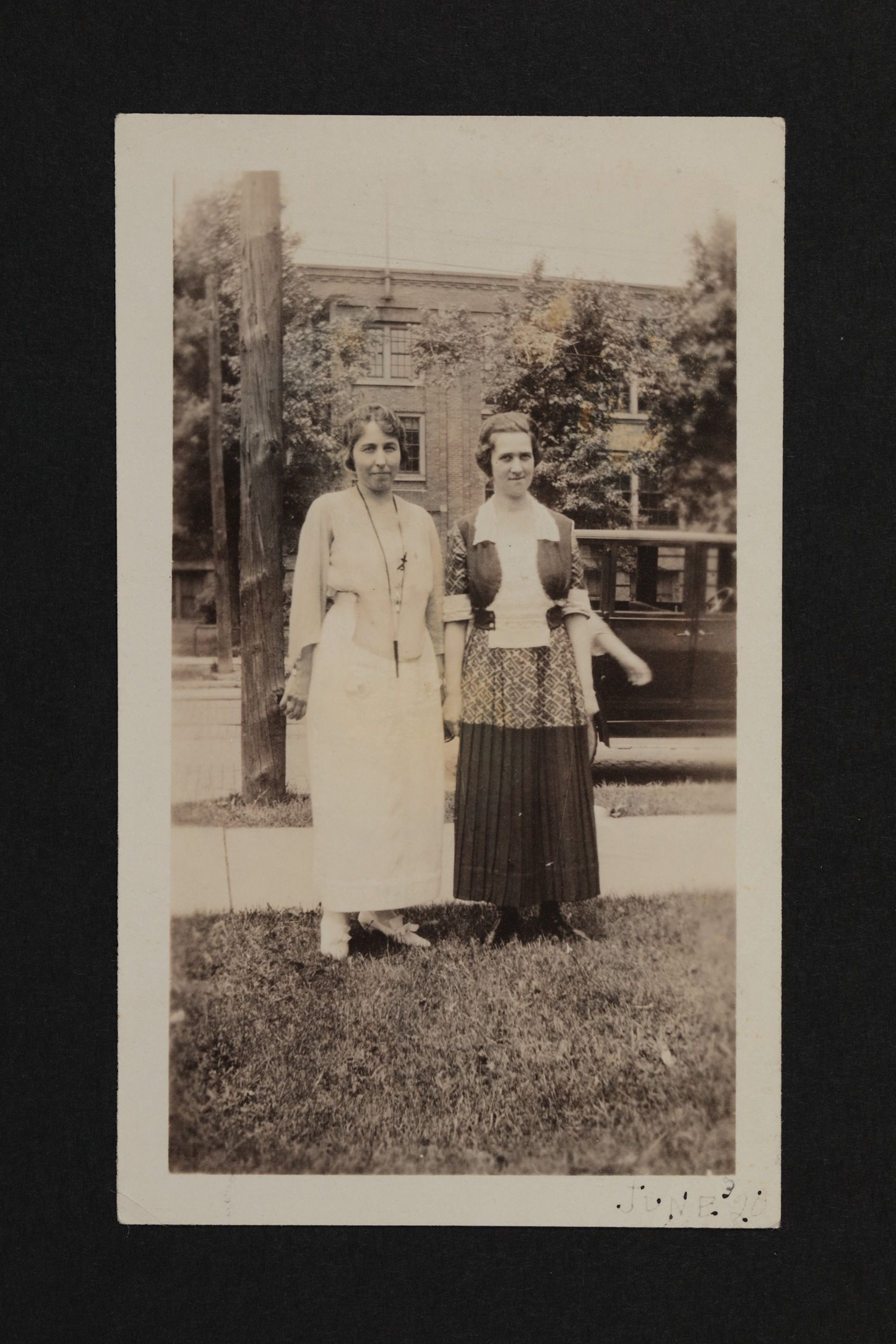 2. Early on, Alpha Chi Omega realized the importance of consistency between chapter practices. The volunteer position of inspector was created in 1904. The first inspector was Mary Jones Tennant (Alpha, DePauw University), the 15th member of Alpha Chi Omega! She described her role by saying: "To make acquaintances with local conditions; to get into sympathetic touch with the chapter life, note its standards as manifested in the customs, manners, social life, scholarship of its members; to learn the faculty and student attitude toward one another — these are a few of the things which the Inspector must deal with …" Today, many of the responsibilities an inspector would have taken on are addressed by our chapter consultants, who are paid staff members, although volunteers continue to provide valuable support to our chapters in advisory roles and as province collegiate chairs.
3. In 1908, Alpha Chi Omega became the first National Panhellenic Conference group to require each collegiate chapter to have an alumna advisor. (It became a constitutional requirement.) Ruth Tewinkel Suppes (Rho, University of Washington), who served as National President from 1953-57, once stated, "A chapter advisor is, perhaps, the most selfless fraternity officer of all, for her chief satisfactions never come in the form of acclaim — instead, they are deep inner satisfactions of worthwhile efforts and contributions." These words remain relevant today, and we owe a debt of gratitude to all who serve or have served as chapter advisors.
4. Recognizing the value of providing proper training and support to volunteers, in the 1970s Alpha Chi Omega established the Training Leadership Conference (known as TLC) for volunteers at the national, province and (later on) chapter level. Topics covered during TLC in 1981, for example, included programming, recruitment, extension, the Alpha Chi Omega Foundation and a discussion of "Campus Concerns of Today." Our Volunteer Summit will offer an in-person opportunity for volunteer growth and education this July.
5. Alpha Chi Omega continually seeks to recognize alumnae who make a lasting impact on the organization and our members. As an example, in 1983 the first Alumnae Appreciation Award, honoring outstanding service to the Fraternity, was presented. The recipient was Florence Lindahl Cooling (Iota, University of Illinois at Urbana-Champaign), whose devotion and support spanned more than 60 years, including service on advisory boards, house corporation boards, alumnae Panhellenics and as convention parliamentarian. Each year, we continue to recognize volunteers serving at the local, regional and national levels.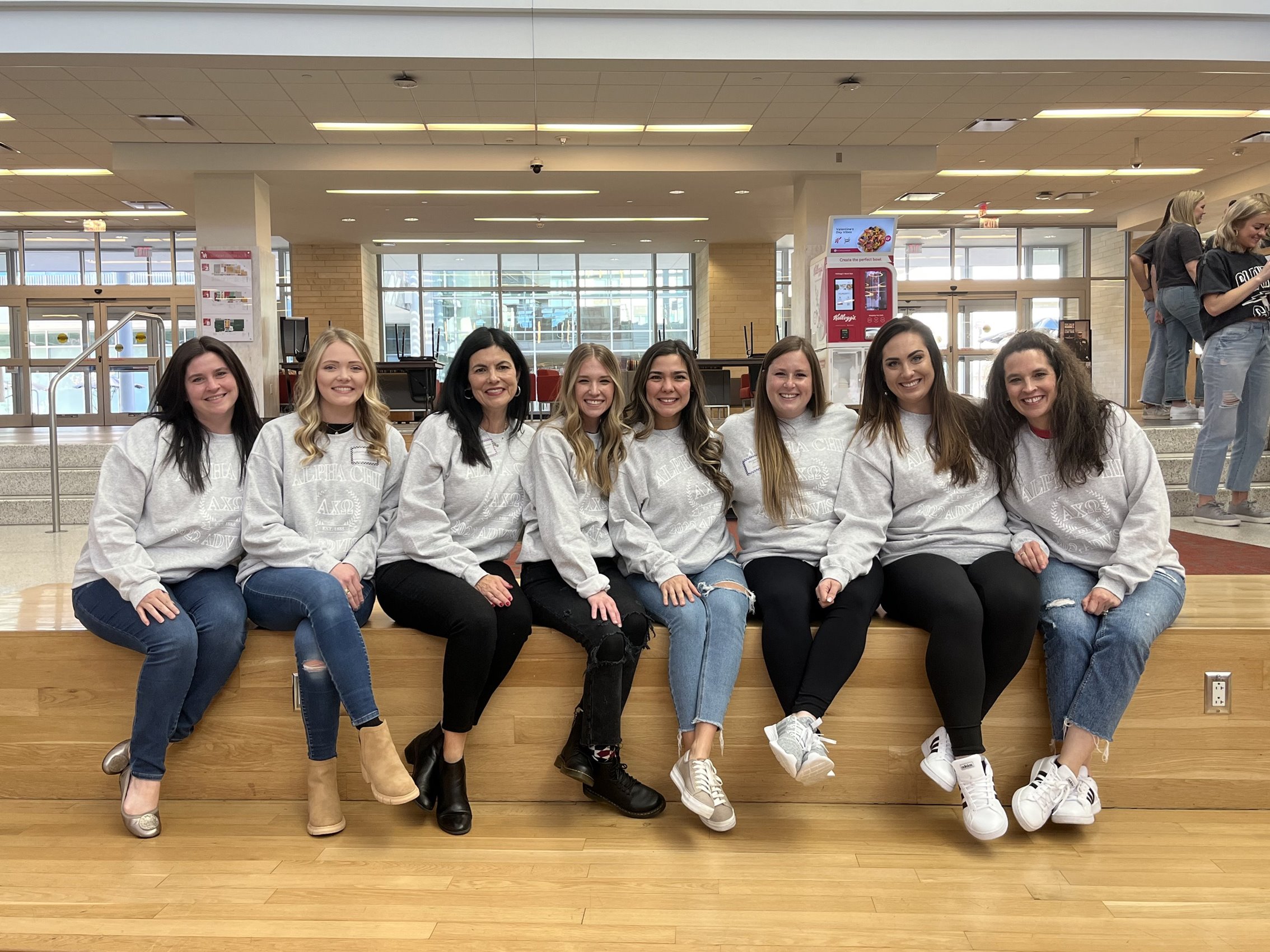 Today, Alpha Chi Omega has more than 3,000 volunteer positions. We can't adequately count the number of hours they willingly donate to support our organization annually as they share their time and talents.
Mary Jones Tennant seemed to clearly understand the value of volunteer involvement in Alpha Chi Omega, as she once noted, "Time solves many problems — and so do alumnae." These mentors continue to cultivate meaningful relationships that can only benefit our Fraternity. Alpha Chi Omega volunteers, we value you!
Are you interested in learning more about how you can give back to Alpha Chi Omega as a volunteer? Explore the Volunteering page on the Alpha Chi Omega website.